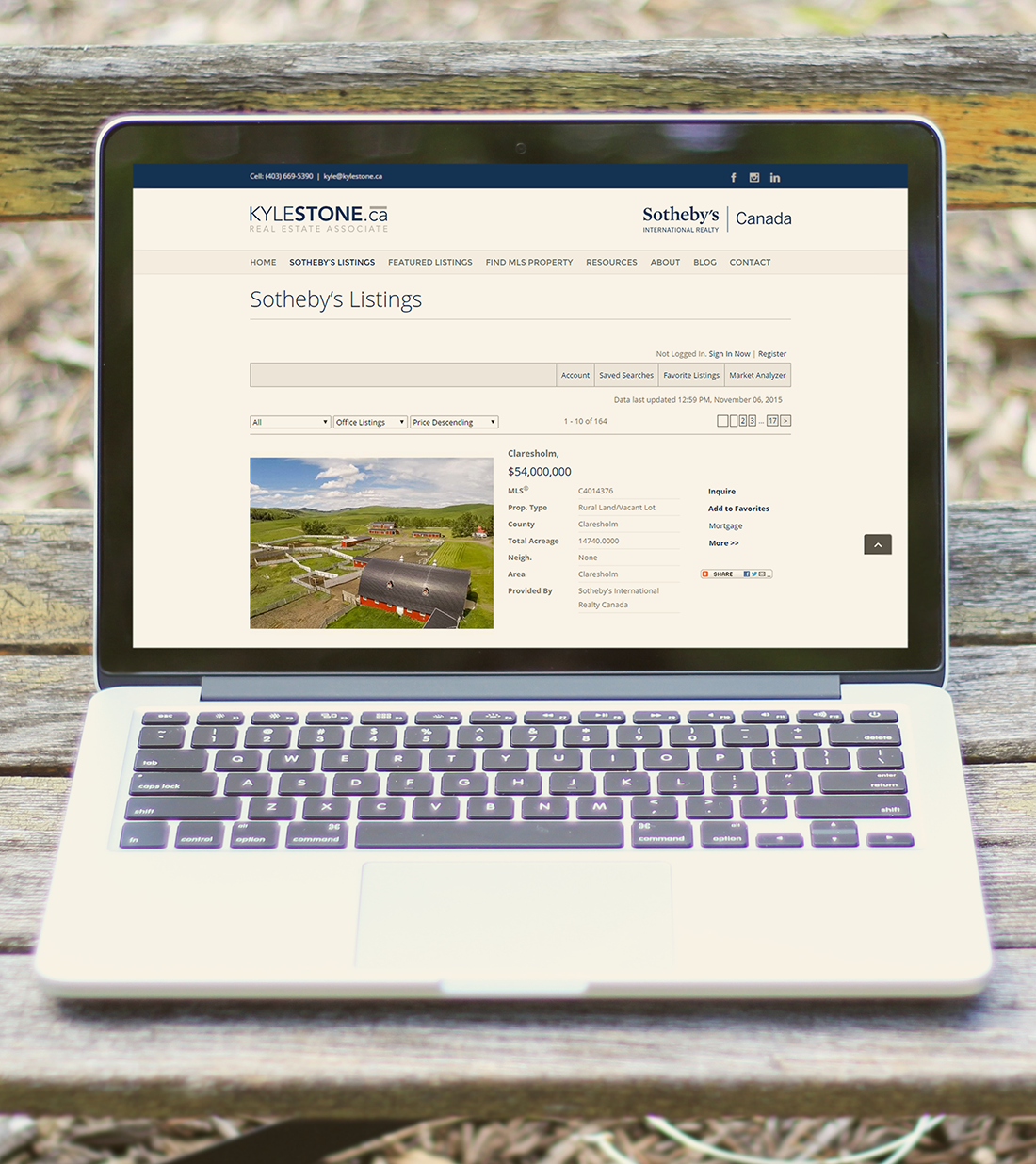 Generate business online with a lead capturing website. More than just an online business card, your website defines your brand. Sellers want to see their property marketed on multiple platforms. Buyers want an easy way of searching for properties online. When your listings are featured on your website, search engines will pick up the address and direct traffic to your website. A beautiful website with great content will set you apart.
Our Websites
INTEGRATE IDX SEAMLESSLY
Our Real Estate IDX imports your listings automatically. ClickSold's servers connect with the MLS every hour to import listings. You can design custom neighbourhood searches that are optimized for Search Engines to generate traffic to your website.
We Have
BUILT IN SEO
ClickSold has intuitive Search Engine Optimization features that will help your website rank higher in Google Searches. SEO is essential to bringing your website to page one. I can help you better understand the basics of page titles, meta tags, and descriptions.
We Offer
FREE SUPPORT & TRAINING
We're industry leaders in customer support satisfaction. Our team in Vancouver, BC is here to help guide you. We're online 16 hours a day and 7 days a week. If you're looking to reach one of our representatives, contact us today.
Responsive design that works on any device
Mobile Real Estate searches have increased by 40% since 2012. Our websites have a location mapping feature so that users can find their location and view listings in the area. All of our custom design transitions flawlessly on iPad and mobile devices. We can hide sections that are less relevant and highlight whats important for quick browsing.
WordPress is trusted by millions worldwide
WordPress is one of the most powerful and graphically stunning content management platforms. Its fast to learn, and easy to use. Our support team will teach you and your associates how to use your website. Once your website is up and running, you can add new pages or use the in-page editor to change existing content.
Unlimited colors, layouts & styles
Your options are endless when it comes to the look and feel of your website. We are experienced in custom features and our programmers can build to your specification. After your site is live, you can change the colours and headings in your theme settings. Visual Composer will change the content when you're looking at the page.
See it from another view
OUR CUSTOM WEBSITES ARE FULLY RESPONSIVE
From simple designs to full customization, we build powerful and elegant Real Estate websites for agents, teams, and offices around the world. Responsive design means your site provides all functionality in a sleek design that adapts to any device or screen size. We're committed to providing our clients with new features and enhancements to engage site visitors and convert them to leads. Check out our portfolio of custom WordPress website design.