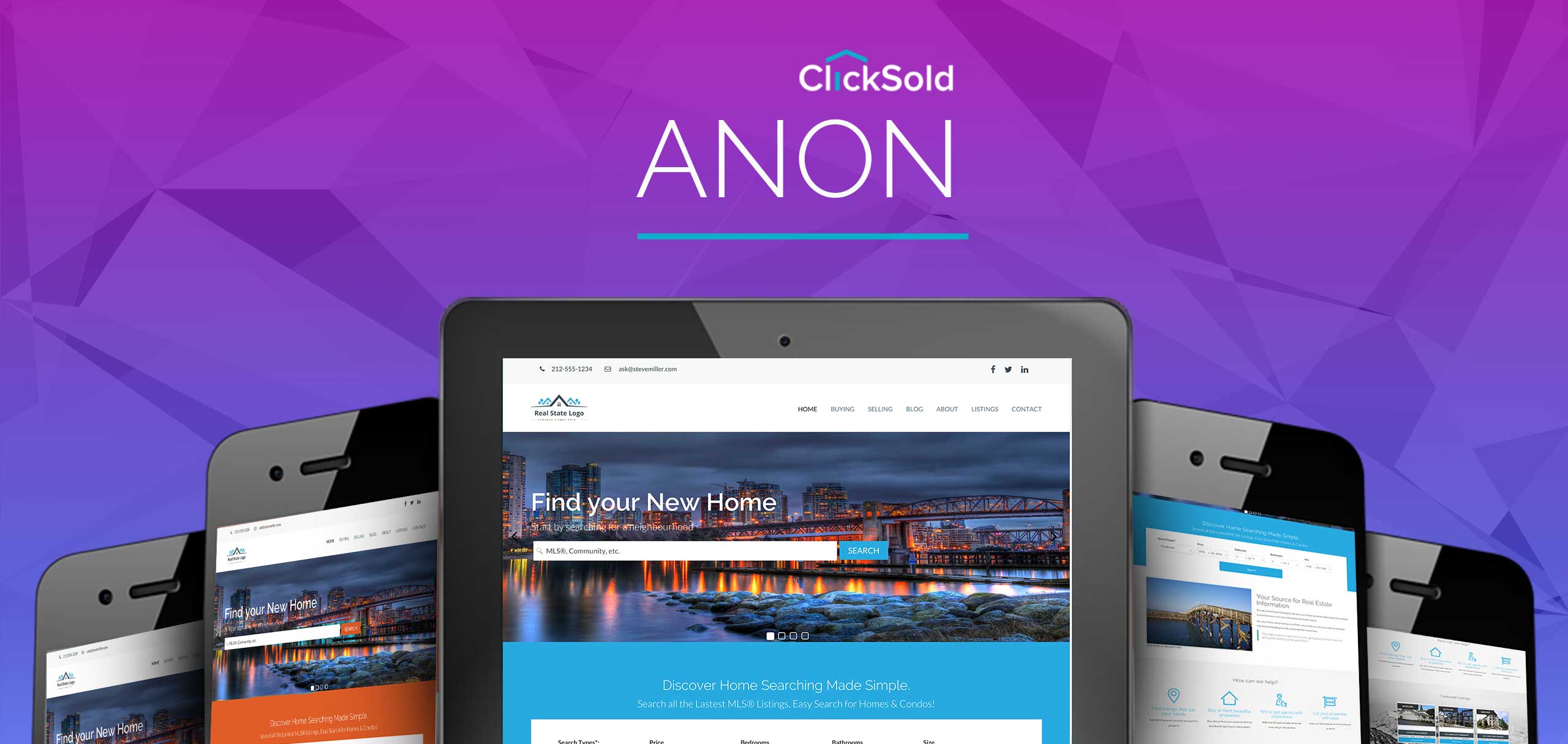 For a long time now, we have been wanting to create a product that would not only render top quality websites for our clients, but also have the capacity to do so without excessive third-party involvement. We want our clients to feel empowered and capable of running their own Real Estate website on a site that is both stylish and user friendly.  How were we going to do this? We summoned all our resources, put on our sweatpants, ordered copious amounts of takeout and sat down behind our monitors (as tech nerds tend to do) and worked on bringing you this brand new, state of the art WordPress template for Real Estate professionals – Anon.
How is this template different you ask?
1. It's made up of a parent template Anon  and 4 child templates:
Brio
Calm
Diverse
Exquisite
2. Both the parent template and all child templates are customizable, allowing for personal branding. In fact, we highly encourage getting creative!
3. It's responsive! Seamlessly adjusts to the size of any device it's being viewed on. That includes desktop, laptop, iPad and mobile. There is also a mobile version of the website that has location-based listing mapping technology. Your clients can visit your website wherever they are and view listings in the area.
4. The content editor is embedded directly onto the site which facilitates the editing process and allows you to view changes as you make them.
5. The template includes an array of plug-ins and features that have been thoughtfully placed for optimum use. This includes an end-to-end rotating banner with full-screen images and an integrated search bar. We recommend using high resolution stock photos to add visual impact value to your site. Here are some helpful resources:
Key Features:
Agent or team image section with introduction. Do you have a recent team photo or headshot? Introduce yourself here and link it to the about me page.
Neatly laid out call-to-action buttons. How do you want your visitors to interact with your content? Direct them to lead capturing forms or custom pages by adding links.
Featured Listings widget, allows you hand pick listings you want to showcase on your homepage and encourage your clients to navigate through all the listings on your site.
Testimonials section: You've work hard and you earned bragging rights, flaunt what your happy clients have to say about you.
We are proud to make this possible for our current and future clients. The best part? There's more to come, this templates is the first pillar of a series of cutting edge products and services that we are working on. To find out how you can start using this template for your business today please let us know here.